From President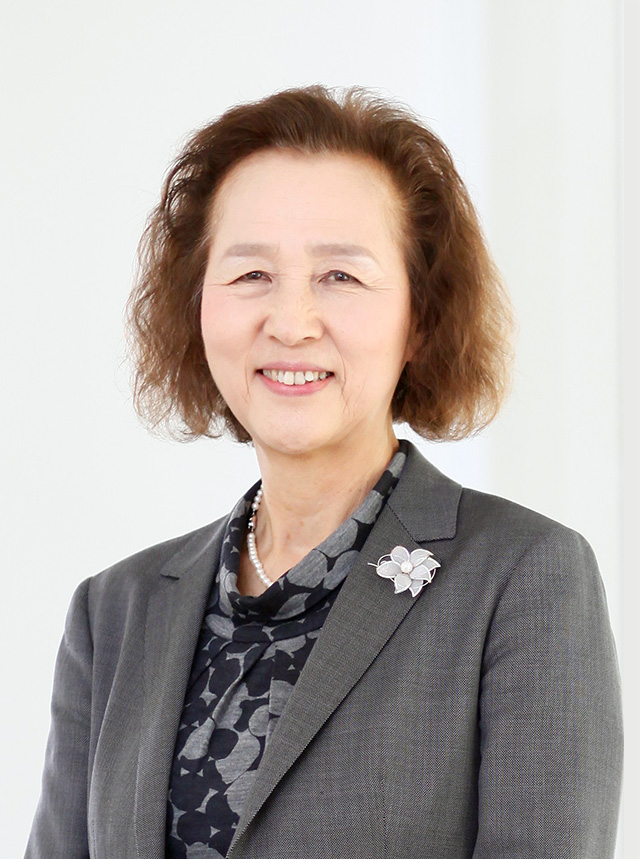 President of Japanese Society of Dysphagia Rehabilitation
Yayoi Kamakura
I was appointed as the president of the Japanese Society of Dysphagia Rehabilitation (JSDR) at Aug.19, 2021. I've received batons from the first President Kaneko, the second President Saitoh, the third President Tsubahara, and the fourth President Ueda. This is the first time that a nurse has been appointed as the president of JSDR and I will contribute to the development of this society.
The purpose of this society is to encourage research, education, clinical practice, enlightenment, and promotion of dysphagia rehabilitation; and to contribute to the prevention of functional decline in swallowing the functional recovery of people with dysphagia, and the maintenance and improvement of the health of the public, and consequently contribute to the enhancement of the health and welfare of the public. To that purpose, the Society shall conduct the business described below.
(1) Business related to the holding of annual academic meetings.
(2) Organizing lectures and seminars for members and the general public.
(3) Publication of the Society's official journal.
(4) Qualification programs for credentials related to dysphagia rehabilitation.
(5) Education and training programs for researchers and medical, health, and welfare professionals related to dysphagia rehabilitation.
(6) Research and joint research with other disciplines on dysphagia rehabilitation.
(7) Collaboration and exchange with domestic and overseas organizations related to dysphagia rehabilitation.
(8) Dissemination of medical, health, and welfare information on dysphagia rehabilitation, and enlightenment programs.
So far, JSDR has set up concrete projects in line with its purpose and has achieved results without fail. In addition, it has contributed to the systematization of dysphagia rehabilitation, including screening tests for dysphagia associated with diseases, diagnostic methods, treatment methods, training methods, and development of evaluation tools. However, the level of evidence is still not sufficient, so promoting research toward systematization is an important issue. Furthermore, the spread of COVID-19 infection has a great impact on the clinical practice of swallowing disorders, and it is important to take preventive measures. I would like to continue disseminating information about it.
Japan is the first in the world to have a super-aging society. It can be said that the world is paying attention to how Japan will overcome it. Currently, the construction of a comprehensive community care system is recommended, and from the viewpoint of long-term care prevention, it is required to maintain swallowing function, nutritional status, and motor function. In order to maintain swallowing function, we would like to broaden our horizons to hospitals, facilities, and community medicine, promote a transdisciplinary team approach, and strive to expand the role of each profession so that they can fully work.
In addition, the aging problem is projected to accelerate in Asian countries. We believe that it is important to disseminate and raise awareness of swallowing rehabilitation in Asian countries where the problem of rapid aging is expected. This Society has been making efforts to contribute internationally. I would like to promote dysphagia rehabilitation in Asia while showing a Japanese model.
Finally, I would like to do my best to enable our members to play an active role in swallowing rehabilitation.
I appreciate your cooperation and support.